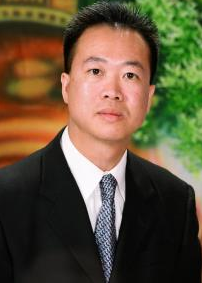 Don has been providing technical and operational expertise as Visionary View's Vice President Operations & Marketing since 2009. Don oversees both the International and domestic development teams while  interacting with the agency's project management and client development teams.With well over a decade of leadership experience, Don has provided solid results and positive impact within many organizations.
Prior to joining Visionary view, Don was the Co-Founder and held the Chief Executive Officer of CarbonWare Inc. Don developed a business to business brand of fiberglass reinforced plastics, composites and carbon fiber automotive and sport bikes products including, hoods, panels, spoilers, covers, and scoops products. Don was able to forge relationships with top suppliers and also lead international expansion establishing a manufacturing facility in Vietnam, personally setting quality standards for production and assembly.
As an entrepreneur, Don started his first business, at the age of twenty three, within the lucrative aftermarket auto accessories and performance industry. As Co-Founder and Chief Executive of Modern Speed, Don was able to develop and expand four key business divisions; retail, wholesale, installation and manufacturing of top rated anti-roll bars for the domestic and sport compact automotive market.
Continuing on the entrepreneurial path, Don went on to develop Modified Engineering, an aftermarket products performance brand of internal and external parts. Don also built working business relationships with several Ford authorized dealerships including Bob Wondries Ford, Colley Ford, and New Century Ford.
Upon successful exit of Modern Speed, Don continued his work with Ford holding several positions including quality control coordinator, service dispatcher, service advisor, team service manager, service manager, and parts and service director. Don was recognized for his achievement within the Ford, Lincoln Mercury organizations by receiving Service Manager Master Certification and recognized as the youngest Service Manager throughout the Los Angeles Region Ford Dealers. Don was also asked to participate in the expansion and construction of the New Century automotive dealership organization.
Don has been invited as a guest speaker at Cerritos College School of Composite and Plastics Manufacturing where he holds Certified Achievement and proficiency status. Don graduated Mt. San Antonio College with an Associates Degree in Business Finance.